Looking for a new machine?
We have machines starting at $159 for bernettes & $999 for BERNINA'S.
UPCOMING SPECIALS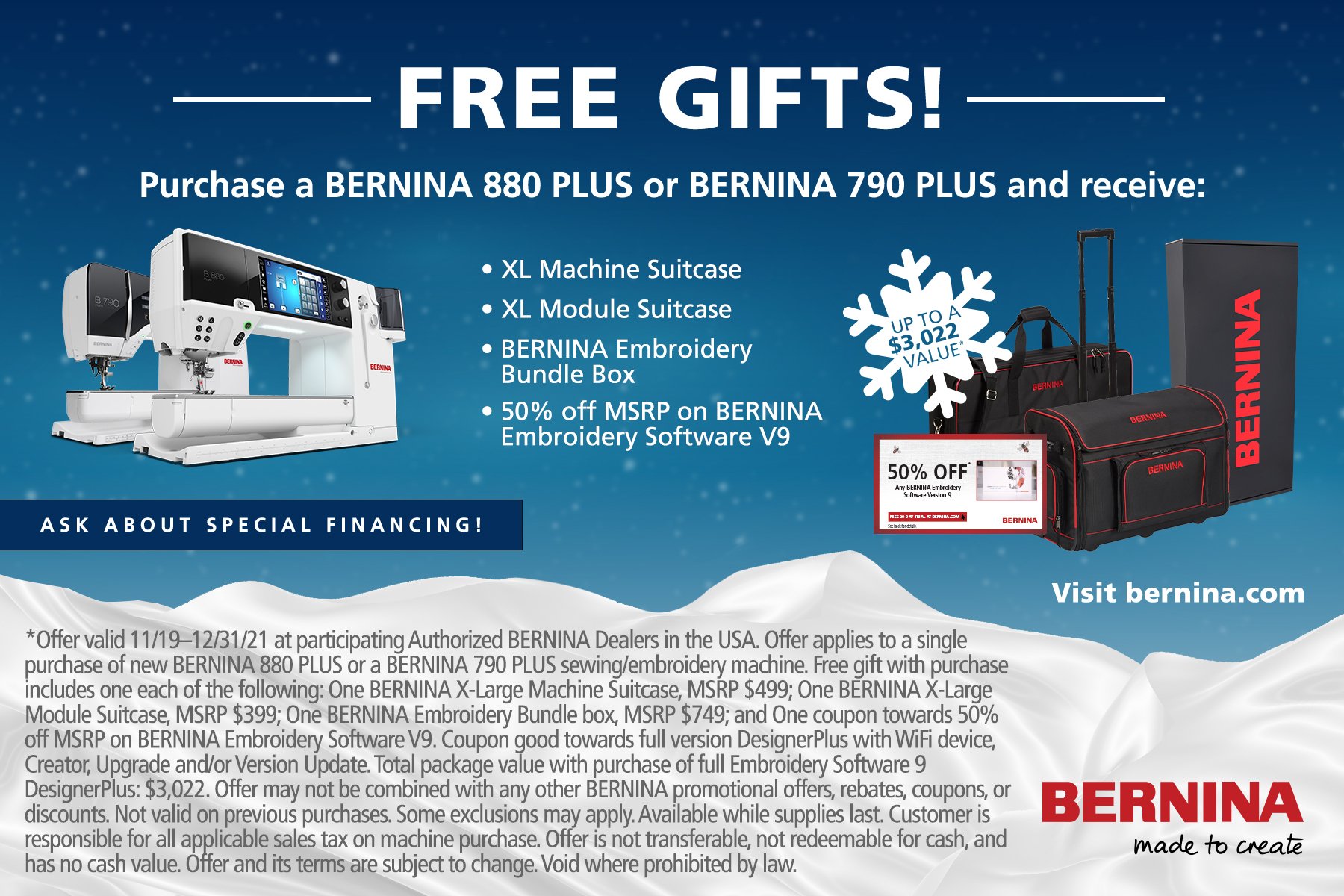 All Season Long
- November 19th – December 31st
48 Months No Interest / Equal Pay
BERNINA products ONLY!
Minimum Purchase: $3,000


Plus we always have in store specials!




B16 & B20 sitdown longarms

Visit BERNINA.com for more info on machines.
I have the following machines in stock and I'm sure they would love to come live with you!


B790 QE PLUS E,

B770 QE plus E,

B700 Embroidery only
B500 EMBROIDERY ONLY

B590 Sewing and Embroidery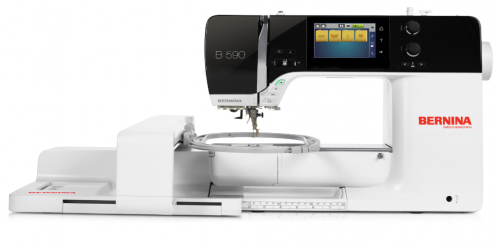 B570 QE E
Sewing and Embroidery
B475 Sewing
B435 Sewing
B335 Sewing
B325 Sewing
Q16 PLUS W/ ADJUSTABLE FOLDING TABLE
You can check out all the machines, features & prices at www.berninausa.com
Give me a call @ 734-281-1344 to make a purchase on any BERNINA.

---

I also have bernettes. For more info visit bernette.com


b70 Deco Embroidery only



b33

b 35 & b38 bO5 ACADEMY

b64 AIRLOCK SERGER